Tis the season for Christmas parties! Looking for the perfect Christmas party outfits? Whether you're heading to a flashy, upscale extravaganza or a small and casual gathering, there's a Christmas party outfit here for everyone!
Today I'm sharing some of my favorite Christmas party outfits from Walmart. These outfits for every type of Christmas party from casual to fancy.
When planning your Christmas party outfits, make sure you dress for the occasion. Is the party a casual gathering at someone's house? If so, you may want to opt for jeans and a cute top. But if you're heading to a function hall, then you'll want to go a bit more dressy.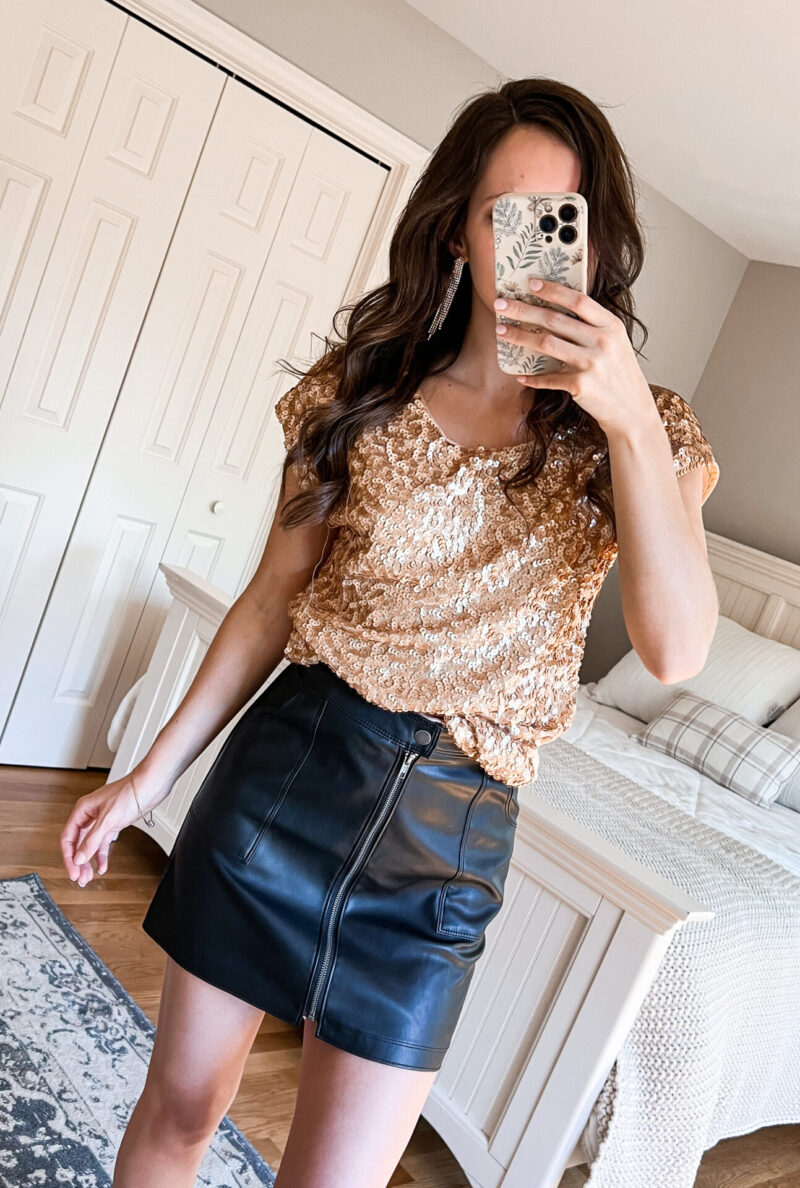 This outfit is perfect for a casual Christmas party in a warmer location! If you want to make sure that your Christmas party outfit is a little edgy then consider including this leather skirt from Walmart. 
This is another great casual Christmas party outfit! In fact, this outfit is my go-to for Christmas parties at my friends' homes. I think the sparkly shirt really adds something to the outfit without going overboard. Add leather booties or heels.
This is a more upscale Christmas party outfit that's still warm and cozy for a cold night!
Looking for a super casual Christmas party outfit? Consider a plaid shirt with a black turtleneck. This is great for a bonfire, Christmas cookout, etc.
Here is another one of my favorite mid-tier Christmas party outfits! This gold top is also perfect for NYE. 
If you want to make sure you're dressed for any occasion then a romper is the way to go. You can pair this romper with boots, booties, heels, or flats depending on the occasion.
Velvet is definitely in this year and this is my favorite bright-colored dress for the season!
Hopefully, this post gives you lots of great Christmas party outfits for just about any type of party. Happy holidays!